I saw this one over at Reading Every Night, you can find the post HERE! This tag was originally created by Ariel Bissett.  This was a lot of fun to do, I would definitely want this job if it was available!!
If You Were the Ruler of Books…
What book would you make everyone read?
Six of Crows of Leigh Bardugo.  Amazing.  Incredible. Outstanding.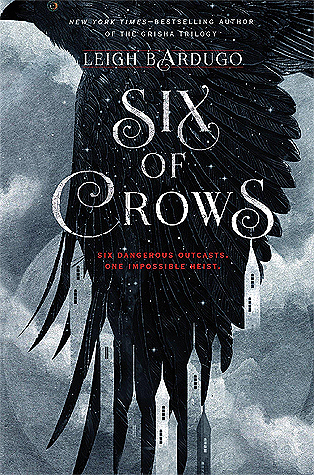 ---
What would you abolish in book construction?
The back of women wearing red coats. My god!! I did a post about this last year. The amount of book covers with the back of women on them is just… Well.. It annoys me at how common they are!! The majority of them have red coats on and it bugs me.  Also, as many other people will say, changing the covers halfway through a series!! WHY!?!
---
What author would you commission to write you any book?
Leigh Bardugo or Victoria Aveyard. I love both of them, and they write such incredible books.  Or even Karen Swan, I really love her books!!
---
What book would you demote to the library basement to make room for new books?
The last 3 Mortal Instrument books. I just didn't think that they were necessary.

---
What cover artist would you commission to make a mural?
These covers are stunning!  I recently got sent the trilogy and they look great!!
---
What characters face would you put on a coin?
Nikolai from The Grisha Trilogy.  Again, by Leigh Bardugo.
---
What book would you award the "Ruler of Books" 2016 prize to?
Ummm… I cannot pick. Not one book.  I'm sorry book world, your ruler cannot pick one.
I'm not tagging anyone. I'd love to know your choices as Book Ruler!!