So The Book Loving Pharmacist created this Time Bubble Book Tag (check out the original post here) where the idea is you are able to go off into a bubble where time stands still so you can finish all the books that your heart desires! I've been seeing it floating around for a while now, and have come to the conclusion that I really need a time machine!!
What book (or audiobook) have you been meaning to read for a long time but haven't gotten around to reading:
Oh Christ.. Take your pick. According to Goodreads, the books that have been on my To-Read shelf are The Infernal Devices by Cassandra Clare.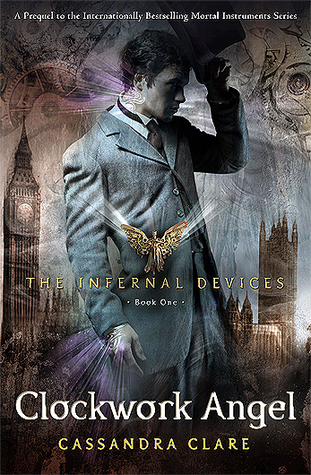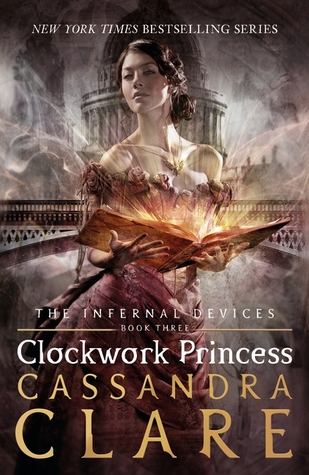 A book you've been meaning to reread but haven't:
The first 2 I can think of are Memoirs of a Geisha by Arthur Golden or Water For Elephants by Sara Gruen. Both spectacular in their own little way.
A book from a genre you don't normally read but have been meaning to try and give it a chance:
Probably anything written by Terry Pratchett. It's not that I don't read that genre, I do, it's just the sheer amount of books involved in it. This could go for the following question as well.
A series you've been wanting to read but haven't because of how long it is:
The Outlander series, yes I've read the first 2 and half books but the rest just seems to have gone on the maybe one day pile.  It's massive, it's going to heartbreaking (more than likely), and it's going to be a gigantic mission to read. And see above for Terry Pratchett books.
A book you wish you could go back in time and read for the first time:
I can't decide between Harry Potter or anything by Leigh Bardugo.. Out of the 2 I think I would pick Harry Potter though. The thought of reading those for the first time again would as magical as the books themselves.
Book recommendation you've been putting off:
The last two Jodi Picoult books. I've loved the majority of books written by her, but I'm afraid of not liking them. I have the both on my shelf and I look at them every time I pick a book but they always tend to get put back.