---
I've been tag stealing again!!! I love that they give my readers (if there are any out there!!!) a chance to get to know me, and for me to get to know other bloggers!!
I found this tag over at Smitten for Fiction, you can read Amanda's post HERE
I loved reading her answers!!
Creator: → http://goo.gl/x7sRWQ
Author you've read the most books from
According to Goodreads it is Jodi Picoult.  Looking at my bookcase I can completely agree with that.  I have a whole shelf just for her books, and I've read all of them.
Best Sequel Ever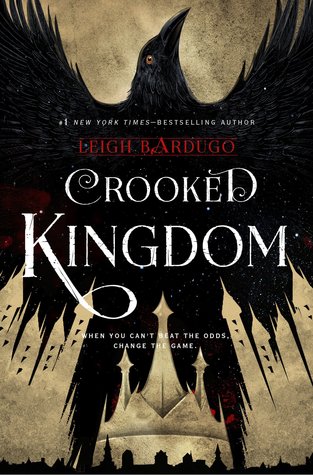 To the people who have read it, need I say more?? I wish this wasn't the last one.
Currently Reading
Defender by G X Todd

Drink of Choice While Reading
Tea. Tea. Tea.
E-reader or Physical Book?
Both. Please do not make me pick. E-books for convenience and physical book because nothing beats a physical book.
Fictional Character You Probably Would Have Actually Dated In High School
This hunk of a man:
Jamie Fraser.. Just Yummy.  Saying that though, I still would….
Glad You Gave This Book A Chance
The Magician's lie by Greer Mcallister. I wasnt sure what to expect but it ended up being  a magical masterpiece.

Hidden Gem Book
I'm picking a series I read last year. I've not seen much hype about it, in fact nothing on it at all.
The Soulseer Chronicles (Marked, Cursed and Bound) by Sue Tingey

Important Moment in your Reading Life
I wouldn't be able to pinpoint a certain moment. Every moment in an incredible book is important.
Just Finished
The Freedom Broker by K.J. Howe. An intense, action packed thriller of a read.
Kinds of Books You Won't Read
There isn't much I wouldn't read. I don't really read Erotica, but have read some. I usually try something at least once or twice then decide from there.
Longest Book You've Read
According to the wonderful Goodreads it will probably be Voyager by Diana Gabaldon. At 1086, it looks like it's the longest book on my Goodreads shelves.
Major book hangover because of
Number of Bookcases You Own
This has gone up to 7…… 2 huge ones are full, parts of it are double stacked and if I was to put all my other books on to the other cases it'll probably fill 3 of them.  One of them is full of DVDs and games.
One Book You Have Read Multiple Times
Harry Potter, all of them.
Preferred Place To Read
At home, either on the sofa or in bed. As long as it is quiet with no noisy child or man-child but either way at home.
Quote that inspires you/gives you all the feels from a book
Reading Regret
Hmmm…. Probably American Gods by Neil Gaiman.  I recently got like 50% of the way through it and had to give up… I just didn't understand it, or like it.
Series You Started And Need To Finish(all books are out in series)
The Mortal Instruments by Cassandra Clare – I only have the last one to read.
There is probably more but that's the only I have read the majority of them.
Oh, and the rest of the Outlander series.
Three of your All-Time Favourite Books
Christ… This is asking a lot…
Harry Potter (Wouldn't be able to pick just one of them)
Northern Lights by Philip Pullman
Six of Crows by Leigh Bardugo
That's just the first 3 I can see on one of my bookcases.
Unapologetic Fangirl For
Outlander by Diana Gabaldon.  I love this book, and the second. And the third. I love the TV show as well. Also, Six of Crows and Crooked Kingdom by Leigh Bardugo.
Very Excited For This Release More Than All The Others
Still Me by Jojo Moyes. I'm very excited to see where Lou's journey takes her next. And if she ever finds someone as incredible as Will.

Worst Bookish Habit
Inflicting my book addiction on others??? I don't know… Maybe taking so long to pick my next read or having to look in a bookshop if I'm near one.
X Marks The Spot: Start at the top left of your shelf and pick the 27th book
Two by Two by Nicholas Sparks. I hope this book won't make me cry!!
Your latest book purchase
The most recent 2 books I personally have purchased for myself:
1: On The Other Side by Carrie Hope Fletcher
2: A Season of Spells by Sylvia Hunter
ZZZ-snatcher book (last book that kept you up WAY late)
The Bed and breakfast on the Beach by Kat French