So, I read this over on Thrice Read and thought that as we in fact 6 months, nearly 7 months, into the year that I would do just a general post with this book-tag.
Just for an update: My Goodreads Reading Challenge is set at 100 again for this year, and currently I am reading book number 69. I seem to have been flowing through this year, without struggles or what not.
On to the Book Tag questions I go….
Best Book You've Read So Far in 2017
I can't decide on just one book, so here is the top 5 so far.
I've picked (In no particular order):
The Little Cafe of Second Chances by J. D Barrett
The Perfect Present by Karen Swan
Heartless by Marissa Meyer
The Rome Affair by Karen Swan
The Storm Sister by Lucinda Riley
All of them have something special about them, all of them being exceptional books.
Best Sequel You've Read So Far in 2017
Oh, god… I think I've only read 2 sequels this year.. If you can even call them sequels
The ones that I have read are:
Turn Towards the Sun by Emma Davies
Secrets & Fries at the Starlight Diner by Helen Cox
Again, both great books, I would not be able to pick my favourite one.
New Release You Haven't Read Yet but Want To
They are all very, very different books. I'm excited to read Kat French's The Bed and Breakfast on the Beach purely because I have loved all of her others. One Hot Summer was one of my favourite reads on 2016. Godblind has had so much hype, I see it everywhere on social media at the moment, it isn't something I would probably pick up straight away but I'm really excited to eventually get to this one in a couple of weeks!! Flame in The Mist's cover looks stunning, that's what attracted me first but it does sound like a pretty amazing story.
Most Anticipated Releases for the Second Half of the Year
These are the only 2 I have covers for, the third book would be an upcoming Lynsey James book, I believe it's coming about October time (well, that's when I'm booked in for a blog tour). The above books are: Daughter of the Burning City by Amanda Foody and The Honey Farm on the Hill by Jo Thomas. Why am I excited for theses? Ok, the first book includes a circus, I love books like this. And the second? Jo Thomas. her books always make me feel warm, loved, happy. They are pretty special books.
Biggest Disappointment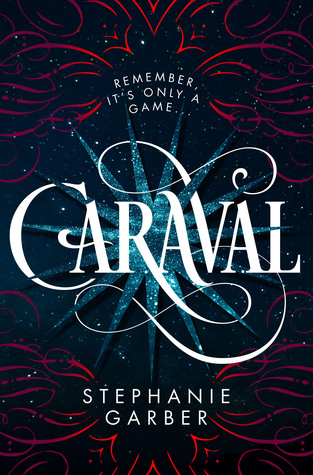 This is easy for me. Caraval by Stephanie Garber. I was expecting so, so much for this book. But.. I just didn't particularly enjoy it. I got the story, the characters, I understood everything and the world of Caraval was certainly magical but I just didn't enjoy it all. There were parts that just didn't really fit the book, the magical setting.
Biggest Surprise
Seven Steps to Happiness by Stella Newman and Birthrights by J. Kyle Mcneal. Both completely different books but I was pleasantly surprised by both.
Favorite New Author
Without a doubt, Karen Swan. I think I have read 3 of hers this year, and each book has giving me something amazing from it. The ones I've read are The Rome Affair are The Perfect Present. I've got a couple more either on my kindle or my bookcase and I plan on reading both before the year is out.
Favorite New Crush
Hmmm…. Sam Carlton from Summer's Lease by Carrie Elks or Maverick from Lost Rider by Harper Sloan. Both very sexy, hot men.
Favorite New Characters
I can't pick, I honestly cannot pick. There are characters that stand out at me while looking at me list of books read this year. Like Dade from The Breaking Light by Heather Hansen, Cesca and Sam from Summer's Lease by Carrie Elks, Catherine from Heartless by Marissa Meyer, and Whym and Quint from Birthrights by J. Kyle McNeal.
Books That Made You Cry
I don't think any have made me cry so far this year. It's been a close thing, but no definite tears which is highly unlike me.
A Book That Made You Happy
Can I just say all the ones I've rated 4 stars or higher? I don't think I could even pick 5 of them to be honest.
Most Beautiful Books You've Bought So Far This Year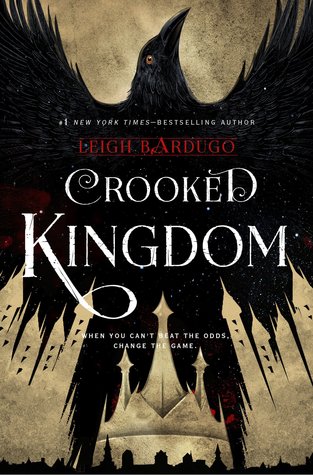 I haven't read any of these yet. I was sent The Chalk Artist by Allegra Goodman and The Waking Land by Callie Bates for review, and I was lucky enough to be given Waterstones vouchers as a gift so The Night Circus was a must buy, along with Crooked Kingdom by Leigh Bardugo.
What Books Do You Need to Read Before the End of the Year?
My whole Netgalley shelf? Impossible as that is though, I'll select a few that I'm planning blog posts for in the future couple of months.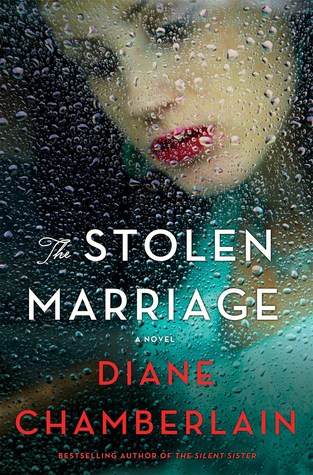 So, there's 12. Hopefully I'll get round to reading them all, and hopefully I'll get to do a blog post on each of them. The list is:
Carnegie's Maid by Marie Benedict
The House of Secrets by Sarra Manning
The Inheritance by Angie Coleman
The Outcasts of Time by Ian Mortimer
Carve The Mark by Veronica Roth
The Summer of Serendipity by Ali McNamara
The Waking Land by Callie Bates
Traitor to the Throne by Alwyn Hamilton
From Rome With Love by Jules Wake
The Stolen Marriage by Diane Chamberlain
Two by Two by Nicholas Sparks
Keep Me Safe by Daniela Sacerdoti
So, how has your first 6 months of reading in 2017 been? Have you got some disappointments? Or some big surprises? I'd love to hear if you have or not!!