I found this tag over on Reading every night, you can read their post HERE. I loved reading her answers and thought that I would share what my favourite genre is!!!!
Rules:
Credit the bad bad Drew at The Tattooed Book Geek as the creator of the tag. Either use the created tag name graphic or create your own and link back to his blog.
Answer the questions.
Tag as many people as you want.
---
What's your favourite genre?
I'm going to have to pick two genres: Romance and Fantasy.
Fantasy is a huge genre to cover. I just love the ideas of other worlds, magic, elves, vampires.. You get the idea.
Romance as a whole. It doesn't have to come under just romance, it can be under different genres as well. Such as chic-lit, or paranormal, or thrillers, crime, fantasy.
---
Who is your favourite author from the genre?
For Fantasy it would be Leigh Bardugo. I would do anything to be able to read The Grisha Trilogy and Six of Crows duology for the first time again.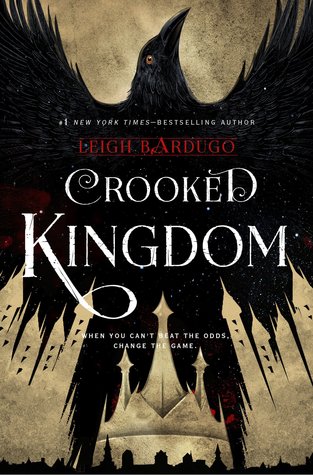 For Romance it would be Karen Swan. Her books always take place somewhere I would love to visit. Her characters always feel real, the way she portrays romance is beautiful and just warming.
---
What is it about the genre that keeps you pulling back?
Fantasy: The magic, the endless possibilities, the worlds that are created.
Romance: The happy endings, just the whole idea of love.
---
What's the book that started your love for your favourite genre?
Fantasy: The first fantasy books I can remember ever reading are the Harry Potter books but I wouldn't say that it was those that got me into the genre. If I had to pin it all on one book for the whole genre… it would probably be between The Sword of Truth series by Terry Goodkind or the His dark Materials series by Philip Pullman.
Romance: Again, I would not be able to tell you what book it was exactly that got me into Romance. I can remember reading a Jill Mansell book and really enjoying it. Then there are books that don;t really come under romance as a genre but do have it within them. I always find myself looking for a little romance in books. Obviously it doesn't have to be there for me to enjoy the book though.
---
If you had to recommend at least one book from your favourite genre to a non-reader/someone looking to start reading the genre, what would you choose and why?
For Fantasy I would probably recommend all the ones I have mentioned up above. They all have something special about them for different reasons.
For Romance I would more than likely recommend them something extremely light-hearted like Carole Matthews or Jill Mansell, Milly Johnson.
---
Why do you read?
Because it is an escape, whatever the genre. I love the feel of escaping to a far off country, a new world, or a city you just really want to visit. I love that people get happy endings, or have magical possibilities, or find their true calling in life. I love that there are people who make all this possible, the people who put in the tears, the anger, everything that it takes to make an amazing book. I love being able to have an image in my mind of what I think it all looks like, then to have a conversation with someone else and they imagine it in a completely different way to myself.
---
My tags:
Everyone and anyone!!! Send me your link if you've already done this tag or plan on doing it!!!